FREE REPORT:
Warning: Your Parents' Estate Plan May Mean Big Problems For You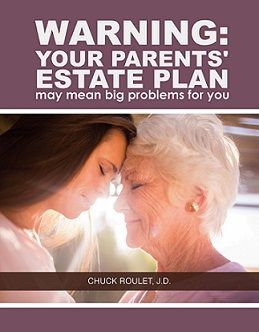 The "typical" estate planning experience is one in which people go in and meet an attorney, sign some documents, put them on a shelf or in a drawer, and never look at them again.

It's very likely that if your parents have worked with a lawyer to prepare a Will and/or Trust, this was their experience, which means their plan is most likely seriously outdated and may not work when you need it, either during their incapacity or after their death.

Even if they have had their plan created or reviewed within the last few years, it could still mean you'll be dealing with the probate court or receive your inheritance in ways they didn't intend and that could potentially hurt you and your kids.
Even the rich and famous make the mistake of forgetting to revisit their plan or omitting optional safeguards in their plan, creating huge problems for those they leave behind. A recent example is Whitney Houston's estate.